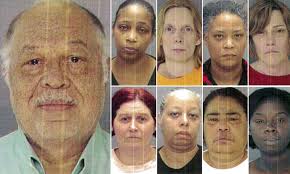 Dr. Kermit Gosnell Story Pt 2
This episode picks up with Dr. Gosnell returning from the Bahamas and starting a family practice.
His 'good' behaviour didnt last for long, he slowly but surely degraded back into the monster he is.
This episode mostly focuses on the raid of the clinic and what they found.
This clinic has been aptly named 'The House of Horrors'.
You're about to hear why.
This episode is NSFW.
Twitter - @STAT_tales
Facebook - STAT! Shocking Traumas And Treatments Discussion Group
Email - kaywick@stattales.com
Patreon - STAT! Shocking Traumas And Treatments - https://www.patreon.com/user?u=555801