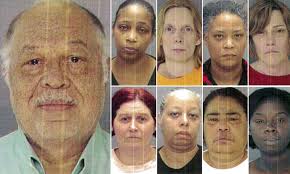 Gosnell's Monsters - The Staff Who Worked For Him
Gosnell is considered to be one of the U.S.'s most prolific serial killers.
His abortion clinic, aka the 'House of Horrors', would not have been able to operate without staff.
Who were these unlicensed and unqualified beings that worked there and committed such horrendous crimes on innocent women and babies?
Listen and find out.
This episode is NSFW.
Twitter - @STAT_tales
Facebook - STAT! Shocking Traumas And Treatments Discussion Group
Email - kaywick@stattales.com
Patreon - STAT! Shocking Traumas And Treatments - https://www.patreon.com/user?u=555801