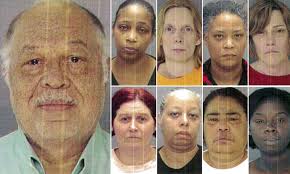 Dr. Kermit Gosnell
Dr. Kermit Gosnell is one of America's most profilic serial killers.
He was responsable for 1000's of deaths and mutilations of women and babies over a 40 year period.
How did he get away with it? Why wasn't he stopped?
This is the first episode of many that will try to unravel this nightmare.
The Suture Room
"I wear my sunglasses not right"
Twitter - @STAT_tales
Facebook - STAT! Shocking Traumas And Treatments Discussion Group
Webpage - www.stattales.ca
Email - kaywick@stattales.com
Patreon - STAT! Shocking Traumas And Treatments - https://www.patreon.com/user?u=555801